Introduction:
Spices have been an integral part of human culinary history, adding depth, flavor, and, in the case of red chili powder, an unmistakable heat to dishes. Red chili powder, derived from dried and ground red peppers, is more than just a spice; it's a powerhouse of flavor and health benefits. Red chilli powder can set the taste buds on fire, and sometimes the tummy too! It is basically a spice blend consisting of one or two types of dried red chillies that are ground and pulverized into a fine powder. It is generally used to add spice to otherwise bland foods .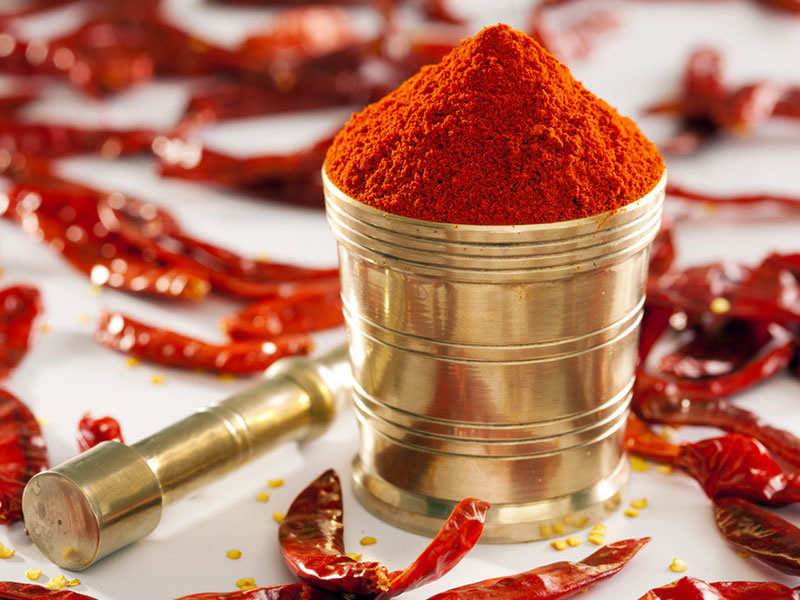 At the heart of red chili powder's allure is capsaicin, the compound responsible for its pungency. Capsaicin not only ignites the taste buds but also boasts several health advantages. Research suggests that capsaicin can aid metabolism, promote weight loss, and even act as a natural pain reliever.
Red Chili Powder
One of the most fascinating aspects of red chili powder is its potential to boost metabolism. Studies have shown that capsaicin can increase the body's metabolic rate, promoting the burning of calories and aiding weight management. Incorporating red chili powder into meals might just be the fiery secret to giving your metabolism a kickstart.
Beyond its calorie-burning prowess, red chili powder has been linked to cardiovascular health. Capsaicin may help lower blood pressure and cholesterol levels, contributing to a healthier heart. While moderation is key, enjoying dishes infused with red chili powder could be a flavorful way to spice up heart-healthy eating habits.
Interestingly, red chili powder is not merely about its fiery taste; it also has antimicrobial properties. This makes it a valuable addition to meals, not only for flavor but also for potential health protection. The heat from capsaicin is believed to create an environment that inhibits the growth of certain bacteria, adding a layer of defense to your culinary creations.
In traditional medicine,  chili powder has been hailed for its pain-relieving properties. When applied topically, capsaicin can temporarily desensitize nerve endings, providing relief for certain types of pain, such as arthritis or muscle soreness. The use of  chili powder as a natural analgesic has been explored in various cultures, showcasing its diverse range of applications beyond the kitchen.
The vibrant red hue of red chili powder is not just visually appealing; it also signals the presence of powerful antioxidants. These antioxidants, including vitamins A and C, contribute to overall health by combating free radicals in the body. Including chili powder in your diet might just be a flavorful way to infuse your meals with a dose of antioxidant goodness.
As with any potent ingredient, it's important to exercise moderation when incorporating chili powder into your diet. Theat heat level can vary, so it's advisable to start with smaller amounts and adjust according to your taste preferences. Whether you enjoy a mild warmth or a fiery kick, red chili powder offers a versatile and exciting way to elevate your culinary experience.
Conclusion Of Red chili powder
Red chili powder is more than just a spice; it's a dynamic ingredient that adds flavor, heat, and a range of potential health and  benefits to your meals. From boosting metabolism to promoting heart health, the fiery elixir of  chili powder. Is a culinary gem that continues to captivate taste buds and inspire culinary creations around the globe.
Red chili powder isn't just a spice; it's a dynamic ingredient that adds flavor, heat, and a range of potential health benefits to your meals. From boosting metabolism to promoting heart health, the fiery elixir of chili powder is a culinary gem that continues to captivate taste buds and inspire culinary creations around the globe. Whether it's the vibrant kick in your favorite dish or the secret ingredient in a family recipe, red chili powder transforms every meal into a sensory delight, awakening the palate and igniting a passion for bold, flavorful experiences